The heart pumps blood through a system of blood vessels known as the circulatory and vascular system. Blood vessels are hollow, flexible tubes that transport the blood throughout the body. The circulatory system contains arteries that carry the oxygen-rich blood from the heart to other body parts. Veins, on the other hand, carry deoxygenated blood back to the heart where it is recycled and redistributed throughout the body.
The body's network of veins is known as the venous system. Venous disease is any condition that affects the way your veins work. Venous disease often begins with discomfort in the legs and progresses to varicose veins, skin discoloration, and ulcers. Various risk factors are linked to the onset and progression of venous disease.
Luckily, most of these risk factors are lifestyle-related and are quickly addressed by making lifestyle changes such as eating a healthy diet and exercising.
Today, venous disease is one of the most common disorders that affect up to 60 percent of adults over the age of 50 years, globally.
Standing for long hours, excess weight, and lack of exercise are other main contributors to venous disease. Research also shows that women are at a greater risk of contracting venous diseases than men. This is attributed to the hormonal changes before the menstrual period and during pregnancy, which weaken the vein's walls.
Venous disease can affects both men and women at anytime in their lives.
However, some people are at more risk of contracting the venous disease than others.
The common risk factors for this condition include:
Age –

Those over 50 years are at higher risk. 

As we grow old, the vein walls and valves become weak, preventing efficient blood circulation.

Gender –

Women are three times more likely to get this condition than men are. Hormone level changes tend to weaken the veins' walls, affecting how the valves work.
Occupation –  Teachers, nurses, and cooks spend most of their time standing. On the other hand, office workers spend long hours seated. Long hours of inactivity put you at high risk of contracting a venous disease. Taking a break and exercising can help in lowering the risks.
History of Tobacco Usage – Smoking damages the blood vessels, increasing the chances of getting a venous disease.

Pregnancy 

Inactive Lifestyle

Obesity

Family History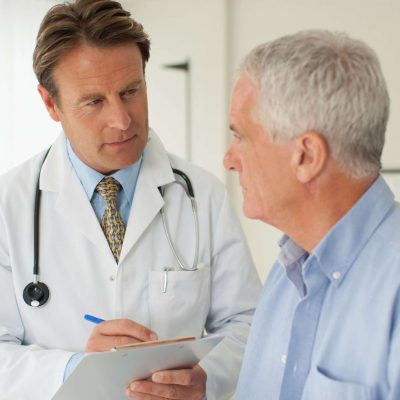 Why Monterey Bay Vascular?
At Monterey Bay Vascular, we offer coordinated care to prevent, diagnose, and treat vascular disease. 
We understand, everyone deserves to live a long, happy life. Vascular disease may lead to limb loss and other life-threatening conditions such as pulmonary embolism. Our licensed vascular surgeon uses state-of-the-art tools and technology to tackle all problems related to your vascular system. Thanks to our vast wealth of experience, we also work with our patients to develop a unique solution that fits your needs. Contact us today to learn more about the vascular treatments we offer and schedule an appointment today!